Capitis diminutio minima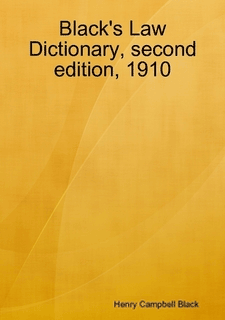 Dictionary:
Black's Law Dictionary: 2nd Edition
The lowest or least comprehensive degree of loss of status. This occurred where a man's family relations alone were changed. It happened upon the arrogation of a person who had been his own master, (sui juris,) or upon the emancipation of one who had been under the patria potestas. It left the rights of liberty and citizenship unaltered. See Inst. 1, 16, pr.; 1, 2, 3; Dig. 4, 5, 11; Mackeld. Rom. Law, § 144.
Publisher:
West Publishing Company
Copyright Holder:
West Publishing Company