Coupons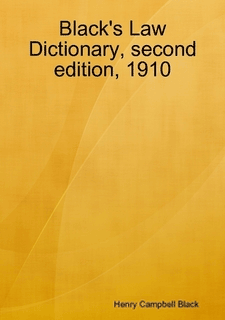 Dictionary:
Black's Law Dictionary: 2nd Edition
Interest and dividend certificates ; also those parts of a commercial instrument which are to be cut, and which are evidence of something connected with the contract mentioned in the instrument. They are generally attached to cortificates of loan, where the interest is payable at particular periods, and, when the interest is paid, they are cut off and delivered to the payer. Wharton. Coupons are written contracts for the payment of a definite sum of money on a given day, and being drawn and executed in a form and mode for the purpose, that they may be separated from the bonds and other instruments to which they are usually attached, it is held that they are negotiable and that a suit may be maintained on them without the necessity of producing the bands. Each matured coupon upon a negotiable band is a separable promise, distinct from the promises to pay the bonds or the other coupons, and gives rise to a separate cause of action. Aurora v. West, 7 Wall. 88, 19 L. Ed. 42.
—Coupon bonds. Bonds to which are attached coupons for the several successive installments of interest to maturity. Benwell v. Newark, 55 N. J. Eq. 260, 36 Atl. 668; Tennessee Bond Cases, 114 U. S. 663, 5 Sup. Ct. 074, 29 L. Ed. 281.
—Coupon notes. Promissory notes with coupons attached, the coupons being notes for interest written at the bottom of the principal note, and designed to be cut off severally and presented for payment as they mature. Williams v. Moody, 95 Ga. 8, 22 S. Et 30.
Publisher:
West Publishing Company
Copyright Holder:
West Publishing Company